Barrett Propane Prescott - Your Trusted Propane Supplier
Mar 29, 2019
Contact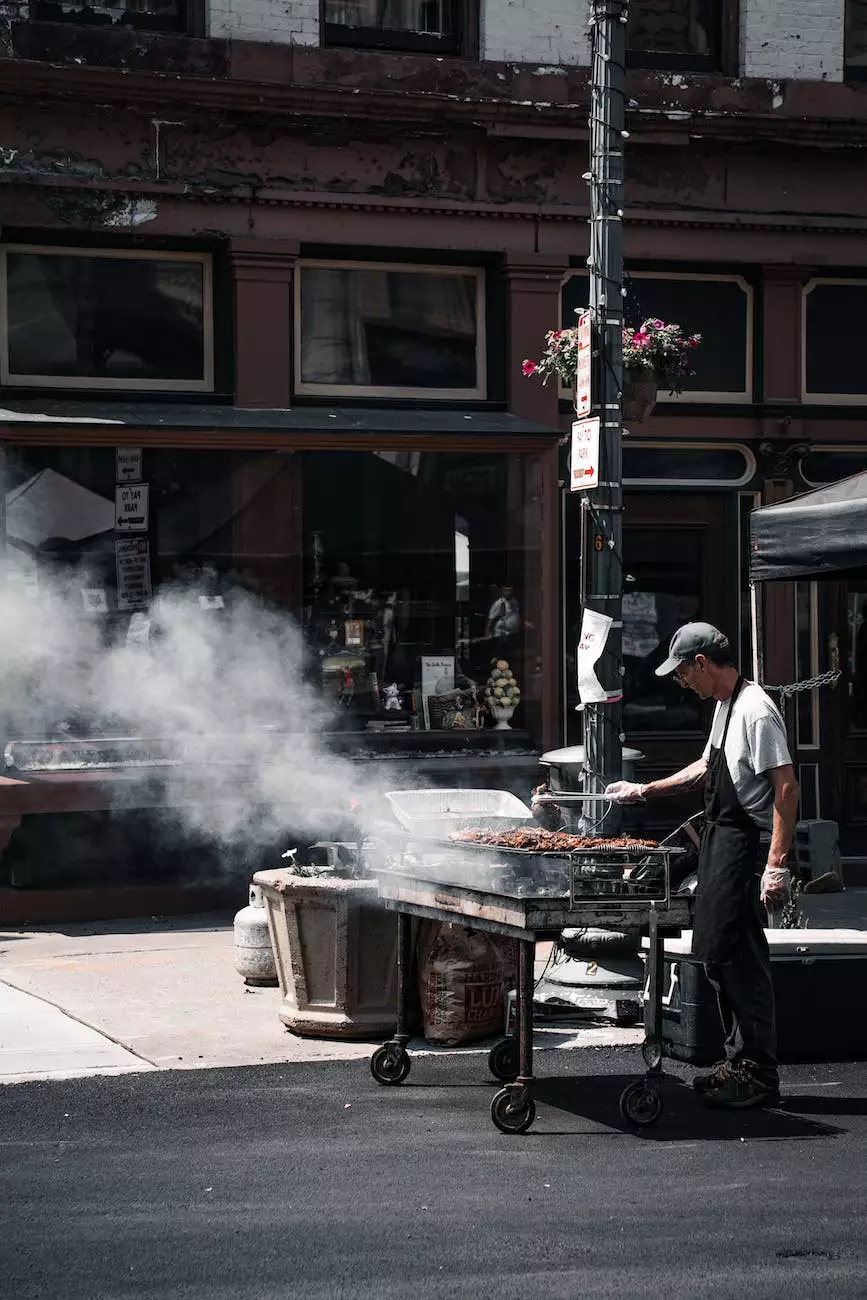 Introduction
Welcome to Barrett Propane Prescott, the premier provider of high-quality propane appliances and electronics. With our extensive range of products and exceptional customer service, we are the go-to destination for all your propane needs. Contact us at (800) 253-9407 and let us help you find the perfect propane solution.
Why Choose Barrett Propane Prescott?
Extensive Selection: At Barrett Propane Prescott, we offer a wide range of propane appliances and electronics to meet your unique needs. Whether you're looking for propane grills, heaters, generators, or other propane-powered devices, we have you covered.
Quality Products: We understand the importance of using reliable and durable products. That's why we only stock propane appliances and electronics from reputable brands known for their exceptional quality and performance.
Expert Guidance: Our team of propane experts is here to assist you every step of the way. We provide personalized advice and recommendations based on your specific requirements, ensuring you make an informed decision.
Competitive Prices: We believe that top-notch propane solutions should be affordable for everyone. That's why we offer competitive prices without compromising on quality. You can trust us to provide the best value for your money.
Convenience: As an eCommerce platform, we offer the convenience of shopping for propane appliances and electronics online from the comfort of your own home. Browse our comprehensive catalog and place your order hassle-free.
Reliable Delivery: We understand the importance of timely delivery. You can rely on our efficient shipping services to have your propane products delivered straight to your doorstep, no matter where you are.
Exceptional Customer Service: Your satisfaction is our top priority. Our friendly and knowledgeable customer service team is always ready to assist you with any questions or concerns you may have. We strive to provide an exceptional shopping experience.
Propane Appliances and Electronics
At Barrett Propane Prescott, we offer a diverse range of propane appliances and electronics to enhance your everyday life. From cooking to heating, power backup, and more, our selection includes:
Propane Grills
Experience the joy of outdoor cooking with our high-quality propane grills. Our selection features various sizes and styles to cater to different preferences and requirements. Whether you're a barbecue enthusiast or a casual griller, we have the perfect grill for you.
Propane Heaters
Stay warm and comfortable during colder months with our efficient propane heaters. We carry a wide variety of models, including portable heaters and whole-house heating solutions. Trust our propane heaters to provide reliable warmth and energy efficiency.
Propane Generators
Be prepared for unexpected power outages with our reliable propane generators. Our selection includes generators of various capacities to suit your power needs. With propane as a fuel source, you can enjoy clean and stable power supply during emergencies or outdoor activities.
Propane Cooktops and Ovens
Elevate your culinary skills with our propane cooktops and ovens. Enjoy precise temperature control and faster cooking times compared to traditional electric appliances. Whether you're a professional chef or a passionate home cook, our propane cooking appliances are designed to meet your needs.
Propane Water Heaters
Experience the convenience of endless hot water with our propane water heaters. Propane-powered water heaters provide fast and efficient heating, ensuring a constant supply of hot water for your household needs. Say goodbye to cold showers and embrace the comfort of propane water heating.
Propane Dryers
Opt for energy-efficient and faster drying times with our propane dryers. Propane dryers offer excellent drying performance while minimizing energy consumption. Upgrade your laundry routine with a propane-powered dryer and enjoy the benefits.
Contact Us
Ready to explore our wide range of propane appliances and electronics? Contact Barrett Propane Prescott today at (800) 253-9407. Our dedicated team is eager to assist you and ensure you find the perfect propane solution for your needs. Don't compromise on quality and reliability - choose Barrett Propane Prescott as your trusted propane supplier.