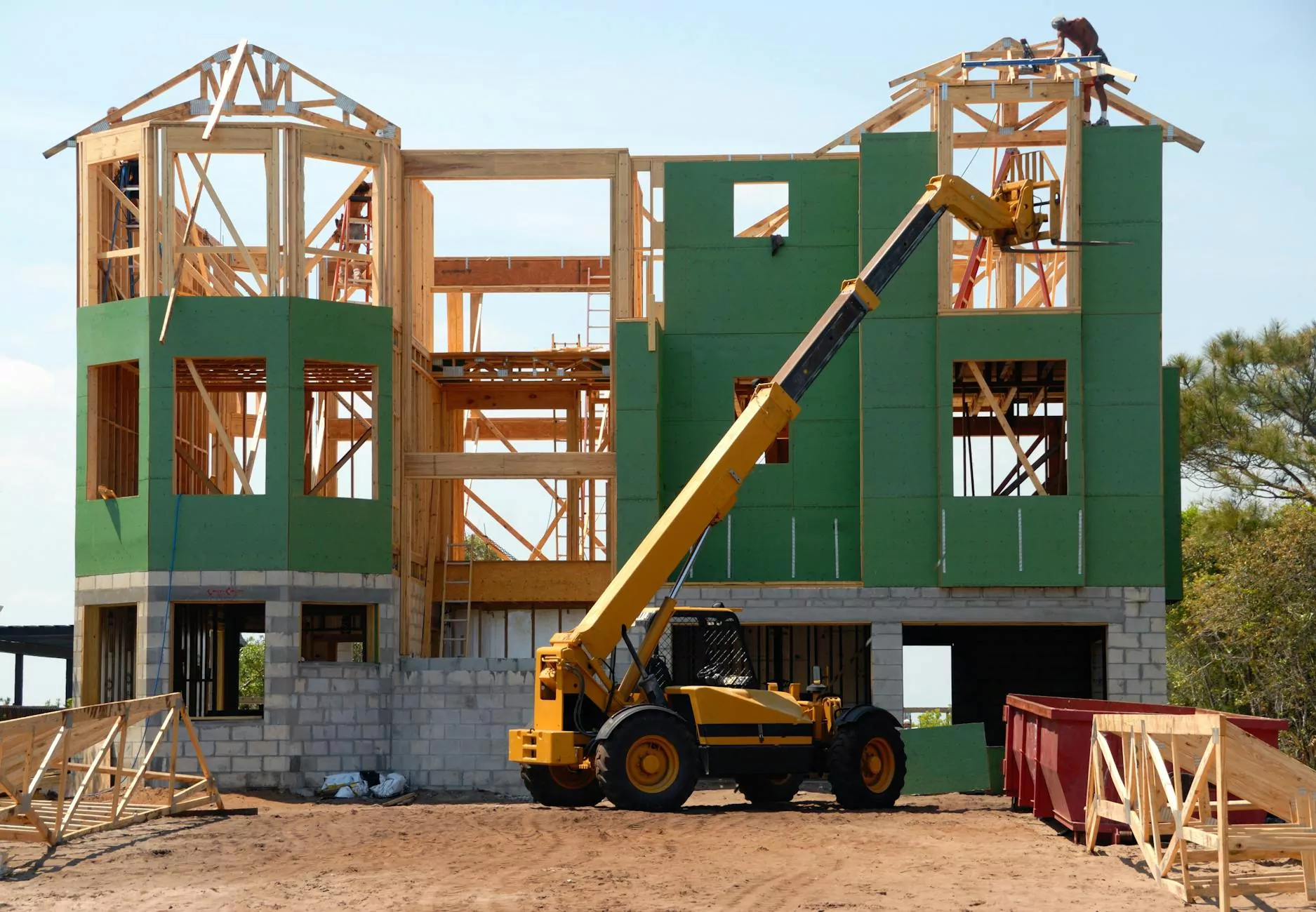 Partner with Barrett Propane Prescott for your Commercial Construction Needs
Barrett Propane Prescott is the leading provider of propane solutions in the commercial construction industry. With years of experience and a commitment to excellence, we have established ourselves as the trusted partner for numerous construction projects. Our extensive range of services, dedicated team, and top-quality propane products make us the ideal choice for contractors, developers, and builders.
The Benefits of Choosing Propane for your Commercial Construction Projects
Propane is a versatile and reliable energy source that offers numerous benefits for commercial construction projects. Its clean-burning nature makes it an eco-friendly option while providing high energy efficiency. Propane can power a wide range of applications, including heating systems, water heaters, generators, and more. By incorporating propane into your construction projects, you can enjoy cost savings, reduced emissions, and improved energy performance.
Our Comprehensive Commercial Construction Services
At Barrett Propane Prescott, we offer a comprehensive range of commercial construction services tailored to meet the unique needs of each project. Our team of highly skilled professionals specializes in propane system design, installation, and maintenance. We work closely with contractors and project managers to ensure seamless integration of propane solutions into your construction plans.
Propane System Design
Our experienced team will collaborate with you to design a propane system that maximizes efficiency and complies with all safety regulations. We take into account your project requirements, budget constraints, and timelines to create a customized design that meets your specific needs.
Installation and Setup
Once the design is finalized, our skilled technicians will handle the installation and setup of your propane system. With meticulous attention to detail and adherence to industry standards, we ensure a seamless installation process that minimizes disruptions to your construction timeline.
Maintenance and Support
Barrett Propane Prescott provides ongoing maintenance and support services to ensure the long-lasting performance and safety of your propane system. Our team conducts regular inspections, performs necessary repairs, and offers expert advice to help you maintain optimal functionality.
Why Choose Barrett Propane Prescott?
When it comes to commercial construction, choosing the right propane provider is crucial for the success of your project. Here are some reasons why Barrett Propane Prescott is the preferred choice:
Experience: With years of experience in the industry, we have a deep understanding of the unique requirements of commercial construction projects.
Reliability: We are committed to delivering propane solutions that are reliable, efficient, and meet the highest quality standards.
Customer Satisfaction: Our focus on customer satisfaction has earned us a stellar reputation in the industry. We prioritize clear communication, timely delivery, and personalized service.
Safety: Safety is our top priority. We strictly adhere to safety regulations and ensure that all installations and maintenance work are carried out with the utmost care.
Competitive Pricing: We offer competitive pricing without compromising on the quality of our products and services.
Prompt Response: We understand the importance of timely support in the construction industry and strive to provide quick response times for all your propane needs.
Contact Us Today
Ready to enhance your commercial construction projects with propane solutions? Contact Barrett Propane Prescott today to discuss your specific requirements and schedule a consultation. Our dedicated team is here to provide expert guidance and ensure the success of your construction projects.