Lives on the Line - How Liberty Wildlife Helps Us Help Animals
Jul 4, 2023
News Articles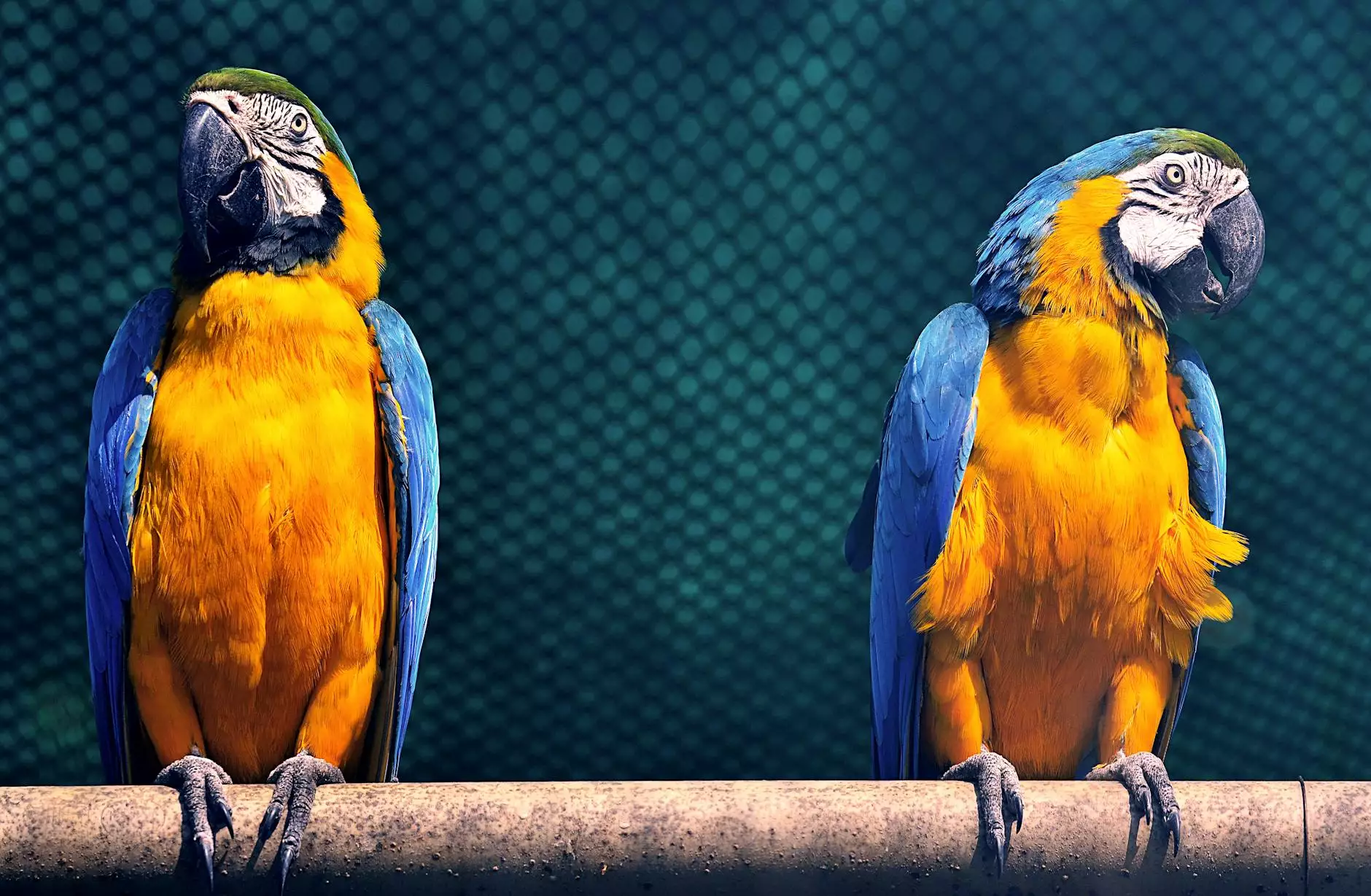 Welcome to Barrett Propane Prescott's newsroom! In this article, we are thrilled to share how our partnership with Liberty Wildlife is making a significant impact on animal welfare. At Barrett Propane Prescott, we strongly believe in supporting initiatives that actively promote the well-being and conservation of wildlife.
Understanding Liberty Wildlife
Liberty Wildlife is a renowned nonprofit organization dedicated to the rescue, rehabilitation, and release of injured, sick, and orphaned wildlife. Their team of passionate professionals and volunteers work tirelessly to provide critical care to animals in need, ensuring their successful return to their natural habitats.
Commitment to Animal Rehabilitation
Liberty Wildlife operates a state-of-the-art rehabilitation center equipped with the latest technology and a team of experts specialized in animal care. Animals received at the center undergo thorough medical examinations, including X-rays, blood work, and other diagnostic tests to ensure accurate diagnosis and appropriate treatment plans.
With a variety of specialized enclosures and habitats, Liberty Wildlife creates environments closely resembling the animal's natural habitats. This ensures that animals receive the care and environment necessary for their recovery and eventual release.
Education and Outreach Programs
In addition to their rehabilitation efforts, Liberty Wildlife also provides valuable educational programs to the public. Their dedicated team offers interactive presentations, workshops, and field trips aimed at increasing awareness and understanding of wildlife conservation among individuals of all ages.
By inspiring and educating the community, Liberty Wildlife aims to promote a deep respect for wildlife, creating a sustainable future where humans and animals coexist harmoniously.
Our Partnership with Liberty Wildlife
Barrett Propane Prescott is proud to be a long-standing partner of Liberty Wildlife. Our commitment to sustainability and environmental stewardship aligns seamlessly with their mission, making our partnership invaluable in supporting their ongoing efforts.
Propane for Wildlife Rehabilitation
We play a crucial role in providing propane, a clean and efficient source of energy, to power various operations at Liberty Wildlife's rehabilitation center. This includes heating enclosures during colder months, ensuring the comfort and well-being of the animals in their care.
Through our reliable propane supply, Liberty Wildlife can focus their resources on animal care and rehabilitation, knowing they have a sustainable energy solution in place.
Financial Support and Community Involvement
In addition to our propane contributions, Barrett Propane Prescott actively participates in fundraising events and community initiatives organized by Liberty Wildlife. We firmly believe in giving back to the community, and our collaboration with Liberty Wildlife allows us to extend our commitment to animal welfare.
We encourage our customers and the community at large to join us in supporting Liberty Wildlife's critical work by getting involved, making donations, or volunteering their time.
Conclusion
Barrett Propane Prescott's partnership with Liberty Wildlife is a testament to our shared vision of protecting and preserving wildlife. Through our collective efforts, we strive to make a positive impact on animal rehabilitation and conservation.
We are grateful for the opportunity to work hand in hand with Liberty Wildlife and invite you to learn more about their incredible initiatives and how you can contribute to their cause. Together, we can make a significant difference in the lives of animals in need.