Ice Reimbursement
Jan 22, 2018
About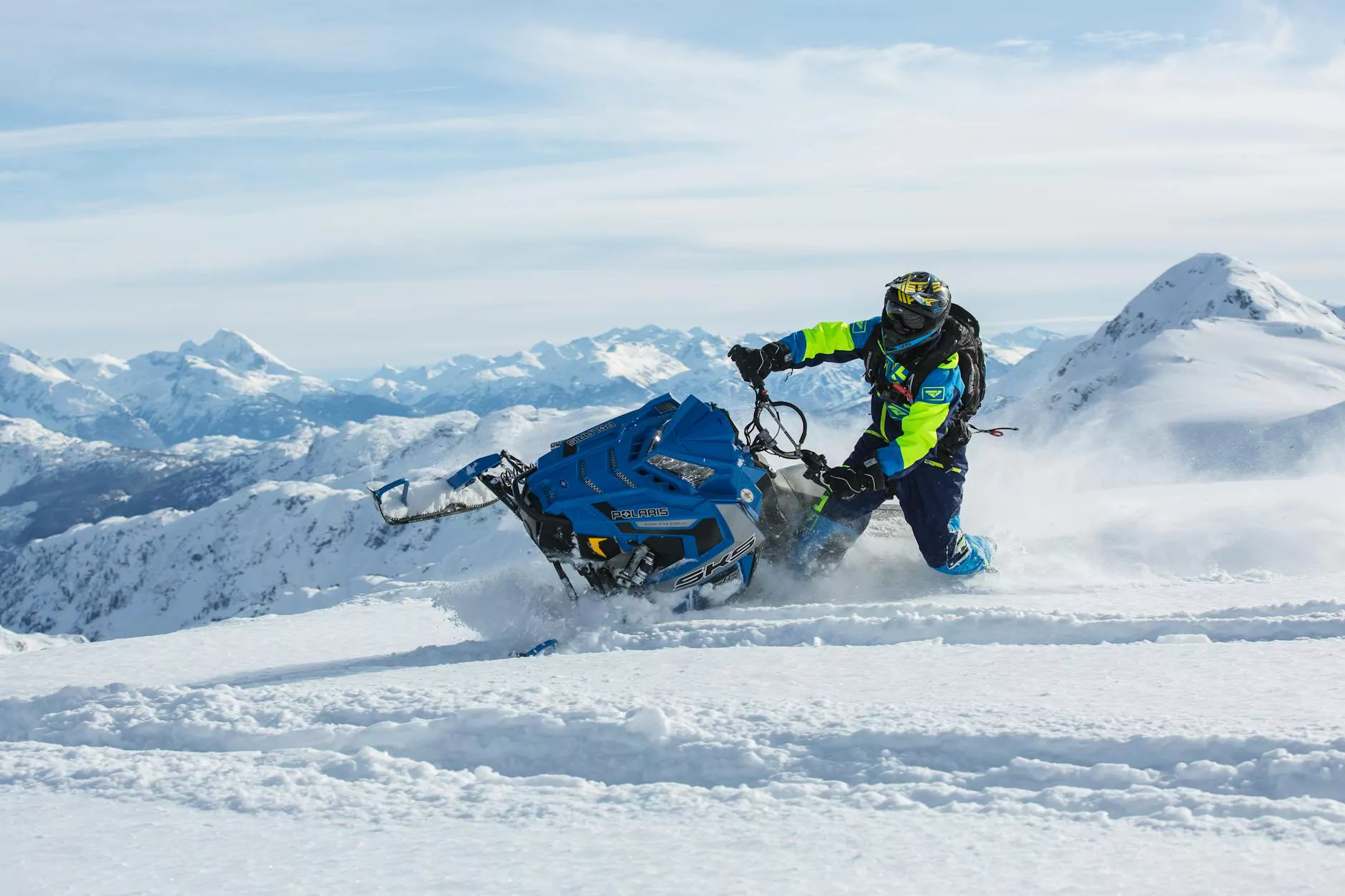 Welcome to Barrett Propane Prescott, your trusted provider of propane services in the Prescott area. We understand the challenges faced by our customers during severe weather conditions, especially ice storms. That's why we are proud to offer our ice reimbursement program, providing a helping hand to our valued customers who experience power outages and damages due to these ice storms.
What is the Ice Reimbursement Program?
Our Ice Reimbursement Program is designed to compensate our customers for the damages caused by ice storms, specifically during power outages. We know how frustrating it can be to suffer from a power outage and the subsequent costs incurred from spoiled food, property damage, and other inconveniences. With our program, you can receive reimbursement for eligible expenses, helping you recover from the impact of the ice storm.
How Does the Program Work?
When an ice storm leads to a power outage, it's important to document the damages and expenses incurred due to the outage. To make a claim under our Ice Reimbursement Program, follow the steps below:
Document the damages: Take photographs of any property damage, spoiled food, or other losses caused by the power outage. This documentation will assist us in assessing your reimbursement claim.
Keep track of expenses: Maintain a detailed record of all expenses related to the power outage, including purchases of replacement food or temporary accommodations, if necessary.
Contact our customer service: Reach out to our customer service team either by phone or email to initiate the reimbursement process. Provide them with the necessary documentation and details of the power outage.
Evaluation and reimbursement: Our team will carefully evaluate your claim and determine the eligible reimbursement amount. Once approved, you will receive the reimbursement in a timely manner.
Eligibility Criteria
Our ice reimbursement program is available to all Barrett Propane Prescott customers who experience power outages caused by ice storms. To be eligible for reimbursement, you must meet the following criteria:
Be an active Barrett Propane Prescott customer with a valid service agreement.
Experience a power outage of at least 48 consecutive hours due to an ice storm.
Provide proper documentation and evidence of damages and associated expenses incurred during the outage.
Frequently Asked Questions
1. Is there a deadline for submitting reimbursement claims?
Yes, we require reimbursement claims to be submitted within 30 days from the end of the power outage. This timeframe allows us to process claims efficiently and assist our customers promptly.
2. What expenses are eligible for reimbursement?
Eligible expenses for reimbursement include property damage, spoiled food, temporary accommodations, and additional costs directly resulting from the power outage caused by the ice storm. It's important to provide accurate documentation and receipts for all claimed expenses.
3. Can I submit multiple reimbursement claims for the same power outage?
No, we only accept one reimbursement claim per power outage event. Ensure you include all relevant expenses and damages in your initial claim submission.
4. How long does the reimbursement process take?
We strive to process reimbursement claims as quickly as possible. Once you have submitted all the required documentation, our team will evaluate your claim within 10 business days. If approved, you can expect to receive your reimbursement shortly thereafter.
Contact Us
If you have any further questions or require assistance with our ice reimbursement program, please don't hesitate to reach out to our customer support team. We are here to help you navigate through the process and provide the support you need during challenging times.
At Barrett Propane Prescott, we are committed to serving our customers with integrity and understanding. Our ice reimbursement program is just one way we demonstrate our dedication to ensuring your satisfaction, even in the face of unexpected natural events like ice storms. Trust us to be there for you when you need it the most.