Residential & Commercial Leak Detection Service
Dec 21, 2018
Rates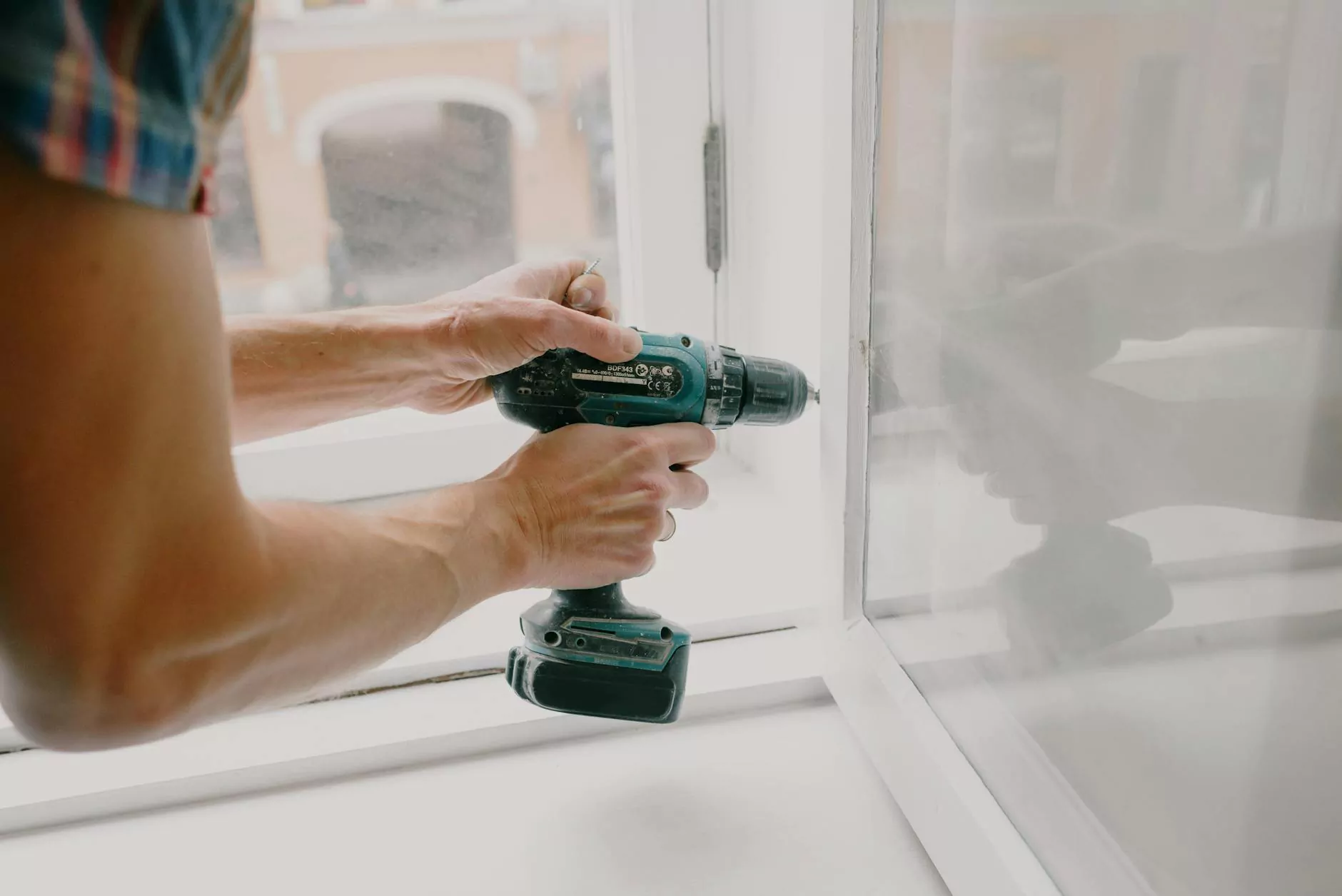 Experience Top-Notch Leak Detection Services with Barrett Propane Prescott
Welcome to Barrett Propane Prescott, the leading provider of residential and commercial leak detection services in Prescott and surrounding areas. With a strong commitment to quality and customer satisfaction, we have established ourselves as the go-to experts for detecting and resolving leaks in various appliances and electronics.
Why Choose Barrett Propane Prescott?
When it comes to leak detection, precision and accuracy are of utmost importance. At Barrett Propane Prescott, we pride ourselves on utilizing advanced technologies and techniques to identify leaks quickly and efficiently. Our team of highly trained technicians is equipped with state-of-the-art equipment, ensuring precise results and minimizing disruption to your home or business.
Here are some key reasons why thousands of customers trust Barrett Propane Prescott for their leak detection needs:
Expertise: With years of industry experience, our technicians have the expertise to handle leak detection for a wide range of appliances and electronics. From propane tanks and HVAC systems to gas lines and plumbing, we can detect leaks in various systems with unparalleled accuracy.
Advanced Technology: We utilize cutting-edge leak detection technology, including specialized sensors, electronic leak detectors, and infrared cameras. This enables us to detect even the smallest leaks that may go unnoticed by traditional methods.
Comprehensive Services: Our leak detection services cover both residential and commercial properties. Whether you are a homeowner, property manager, or business owner, we can accurately assess your systems and provide appropriate solutions.
Timely Detection: Early leak detection is crucial to prevent accidents, property damage, and potential health hazards. Our prompt and efficient leak detection services ensure timely identification and resolution of leaks, saving you from costly repairs down the line.
Customer Satisfaction: At Barrett Propane Prescott, customer satisfaction is our top priority. Our friendly and professional technicians strive to exceed your expectations, providing reliable service and transparent communication throughout the leak detection process.
Our Leak Detection Process
When you choose Barrett Propane Prescott for leak detection services, you can expect a thorough and meticulous approach to ensure accurate results. Here's an overview of our leak detection process:
Initial Assessment: Our technicians will conduct a detailed assessment of your appliances or systems to identify potential risk areas and determine the best approach for leak detection.
Specialized Equipment: We employ specialized equipment to detect leaks, such as electronic leak detectors that can sense the presence of gas or propane. Additionally, we utilize infrared cameras to identify temperature variations that may indicate leaking fluids.
Systematic Inspection: Our team will systematically inspect and test various components of the appliances or systems, paying close attention to potential leak points and weak spots.
Precision Results: Through our advanced technology and expertise, we are able to provide precise results and accurately locate any leaks detected.
Solution Recommendations: If a leak is detected, our technicians will provide detailed recommendations for repair, ensuring that all necessary steps are taken to address the issue and prevent future leaks.
Professional Assistance: Throughout the entire process, our technicians will answer any questions you may have, providing professional guidance and ensuring your peace of mind.
Contact Us for Reliable Leak Detection Services
Don't compromise the safety and efficiency of your appliances or systems. With Barrett Propane Prescott's top-notch leak detection services, you can have peace of mind knowing that experts are taking care of identifying and resolving any leaks.
Contact us today to schedule an appointment with our experienced technicians. We proudly serve residential and commercial customers in Prescott and surrounding areas, providing reliable leak detection services for various appliances and electronics.
Trust Barrett Propane Prescott for all your leak detection needs. Experience our commitment to excellence and let us ensure the safety and functionality of your appliances and systems. Contact us now!