North Peoria 69kV
Apr 6, 2019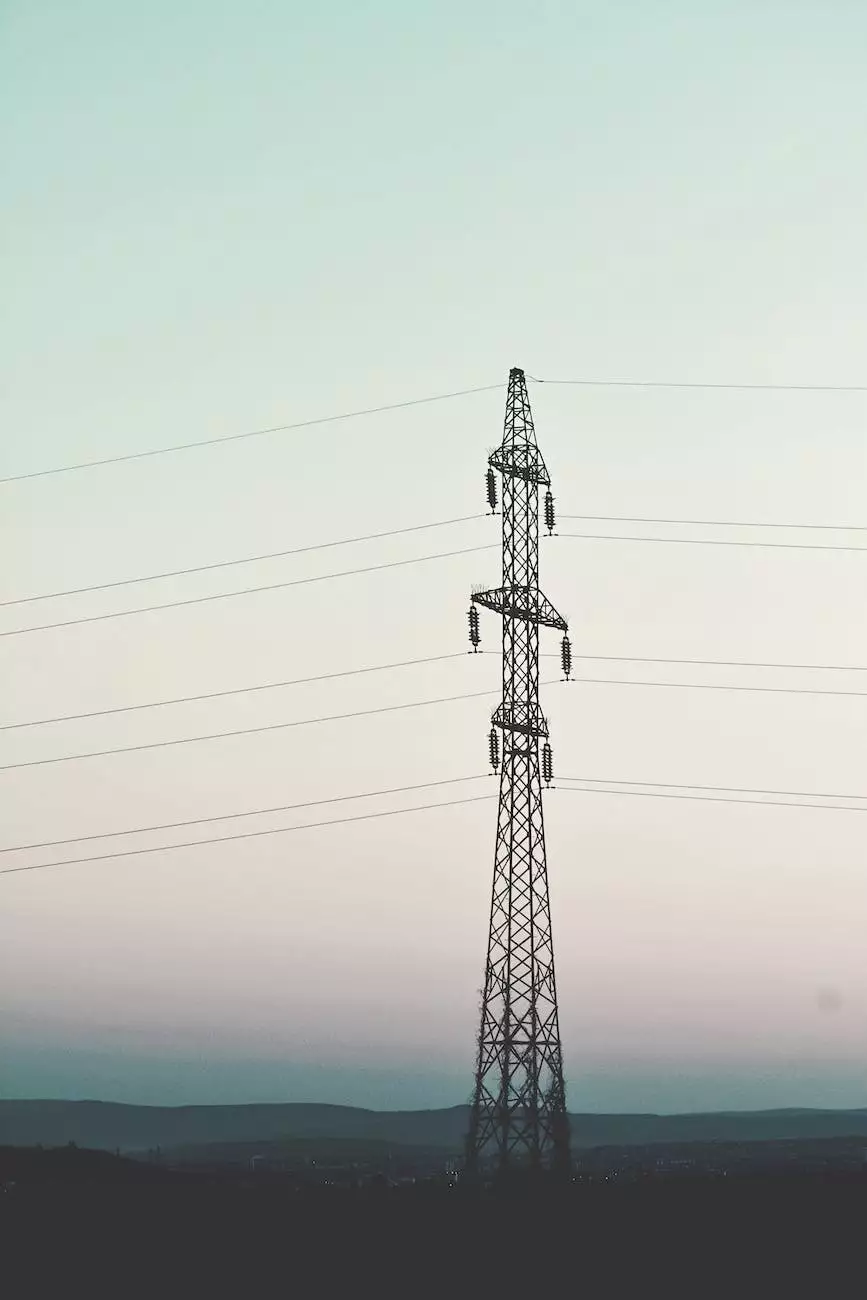 Introduction
Welcome to the page about North Peoria 69kV, a significant power line siting project handled by Barrett Propane Prescott. As a trusted leader in the eCommerce & Shopping - Appliances & electronics industry, our team is committed to delivering high-quality services that cater to the needs of our clients and contribute to the community.
About the North Peoria 69kV Project
The North Peoria 69kV project is a major endeavor undertaken by Barrett Propane Prescott. With our deep expertise in power line siting, we have successfully executed this project, providing much-needed power infrastructure to the region.
Project Scope
The North Peoria 69kV project aimed to address the growing demand for reliable and efficient power transmission in the area. Our team meticulously planned and strategically executed the installation of a 69kV power line, ensuring its alignment with environmental regulations and community requirements.
Environmental Considerations
At Barrett Propane Prescott, we prioritize sustainability and minimizing our environmental footprint. Throughout the North Peoria 69kV project, we followed rigorous protocols to ensure compliance with all environmental regulations. From conducting thorough assessments to mitigating any potential impact, our team remains dedicated to preserving the local ecosystem.
Benefits to the Community
Enhanced Power Supply
The North Peoria 69kV project was crucial in bolstering the region's power supply. With the installation of this power line, the community now enjoys a more reliable and stable source of electricity, fulfilling the growing energy needs of both residential and commercial sectors.
Increase in Efficiency
By upgrading the power infrastructure, the North Peoria 69kV project has significantly improved the overall efficiency of electricity transmission. This enhanced efficiency leads to reduced losses and better voltage regulation, resulting in cost savings for both consumers and businesses.
Supporting Economic Growth
A robust power supply is crucial for economic development. The North Peoria 69kV project ensures that the region remains attractive to businesses, supporting job creation and local prosperity. With a reliable electricity infrastructure in place, industries can thrive and contribute to the overall growth and economic stability of the community.
Conclusion
The North Peoria 69kV project stands as a testament to Barrett Propane Prescott's dedication to excellence in power line siting. Our commitment to sustainable practices, meticulous planning, and execution ensures that the community benefits from enhanced power supply, increased efficiency, and overall economic growth. Trust Barrett Propane Prescott for all your power line siting needs, and experience the difference of working with a highly proficient and reliable partner.