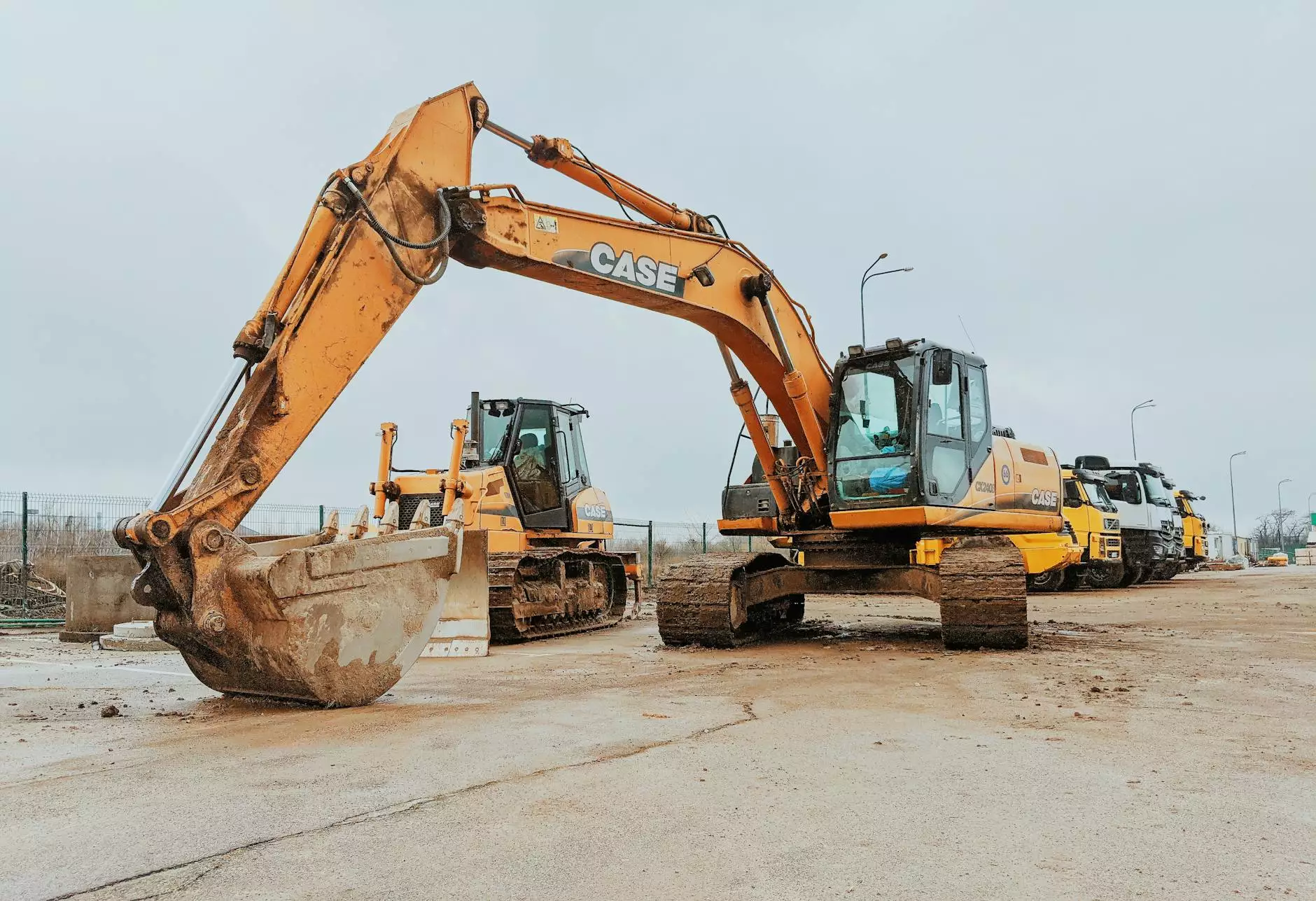 Welcome to Barrett Propane Prescott, your trusted source for professional excavators in Arizona. With our expertise and dedication, we are here to assist you with all your excavation needs. Whether you require excavation services for residential, commercial, or industrial purposes, we have the knowledge and experience to exceed your expectations.
Why Choose Barrett Propane Prescott?
When it comes to Arizona 811 excavators, we stand out from the competition. Here are just a few reasons why you can rely on our services:
Experience: With years of experience in the industry, we have honed our skills to provide efficient and reliable excavation services.
Professional Team: Our team of highly skilled excavators is dedicated to delivering exceptional results on every project we undertake. We ensure that all our technicians are well-trained and up-to-date with the latest industry standards.
State-of-the-Art Equipment: At Barrett Propane Prescott, we invest in cutting-edge equipment to ensure that our excavation services are of the highest quality. Our modern machinery enables us to perform tasks with precision and efficiency.
Comprehensive Services: From site preparation to trenching and backfill, we offer a comprehensive range of excavation services. Our expertise extends to both residential and commercial projects, making us your one-stop solution for all your excavation needs.
Our Expert Excavation Services
As leading excavators in Arizona, we offer a wide range of services tailored to meet your specific requirements. Our team is highly skilled in the following areas:
Trenching
Whether you need a trench for utility installation, drainage systems, or any other purpose, we have the expertise to handle all your trenching needs. Our precise trenching techniques ensure that the job is completed efficiently and to your exact specifications.
Site Preparation
Proper site preparation is crucial for any construction project. Our team specializes in land clearing, grading, and leveling to ensure a solid foundation for your building. We understand the importance of proper site preparation and strive to deliver exceptional results.
Excavation for Plumbing and Electrical Systems
When it comes to plumbing and electrical system installations, precise excavation is essential. We have the experience and skills to excavate trenches and pathways for utilities. Our attention to detail ensures that the systems are properly installed and function efficiently.
Swimming Pool Excavation
Planning to build a swimming pool on your property? Leave the excavation to us. Our team has extensive experience in swimming pool excavation, ensuring that the dimensions and contours of the excavation meet your specific pool design requirements.
Arizona 811 - Dig with Confidence
At Barrett Propane Prescott, we understand the importance of safe digging practices. That's why we adhere to the Arizona 811 guidelines for excavation projects. Arizona 811 serves as a communication link between excavators and the underground utility operators to prevent accidents and damages to utility lines.
By following the Arizona 811 guidelines, we ensure that all necessary utilities are properly marked before beginning any excavation work. This helps us minimize the risks associated with underground utilities and guarantees a safe and efficient excavation process.
Contact Barrett Propane Prescott Today
If you are in need of professional excavators in Arizona, contact Barrett Propane Prescott today. Our team of experts is ready to assist you with your excavation needs, providing top-notch services and exceptional customer support.
Discover the best products and services in our eCommerce & Shopping - Appliances & electronics category. Trust Barrett Propane Prescott for all your excavation requirements. Contact us now to get started on your project.